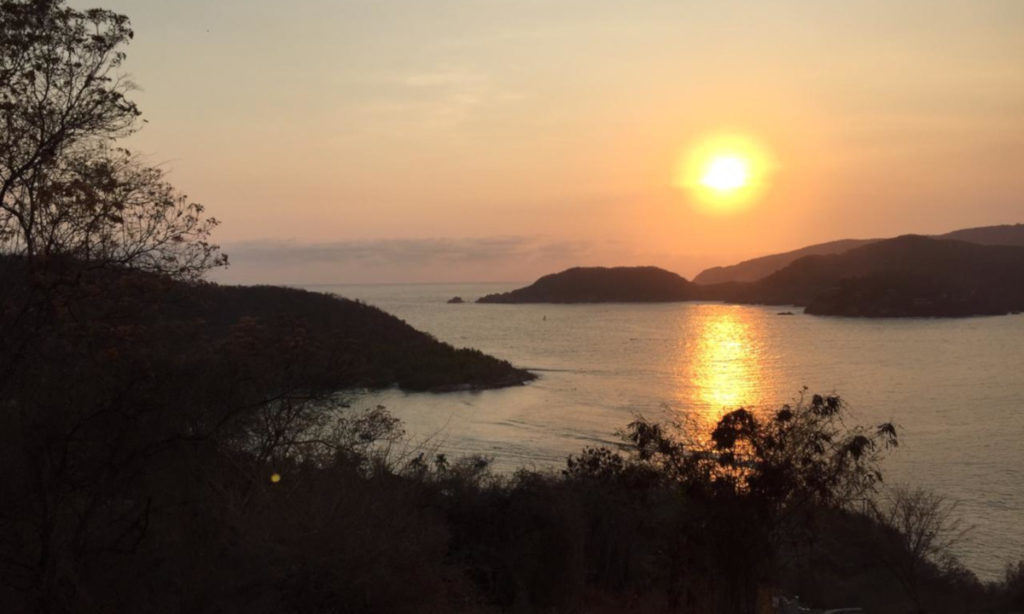 Playa Las Gatas is one of the closest attractions to the port of Zihuatanejo, besides its unrivalled natural beauty it is one of the favorite places of this Mexican coast destination.
It has a length of 500 meters, covered by white sand and a crystal clear sea, which is habitat of a rich marine fauna.
Beach flora and fauna
An important ecosystem to know and care for is the reef which is a reference of the history, legends and tourist attractions of Zihuatanejo.
There is a great diversity of marine species on the reef such as seahorses, crabs, octopuses, moray eels, stripes, electric stripes, starfish, hedgehogs and lobsters, fish such as trumpet fish, puffer fish, drumfish, butterfly fish, mouth, needle, sword and parrotfish among others.
How to get to Playa las Gatas?
To get to Playa las Gatas it is advisable to:
Buy a ticket (50 pesos), in one of the established cooperatives.
Board the boat to cross 2km over Zihuatanejo Bay.
The service hours of the boat and restaurant transport cooperatives on the beach are: from 8am to 5pm; it is recommended to take the forecasts in high season and consider returning at good time.
It can also be reached by a path between cliffs, sandy trails and ground coral; this path is at the end of Playa la Ropa, passing by the Capricho del Rey.
Restaurants and Services in Playa Las Gatas
There are approximately 20 restaurants they offer; its seafood dishes and typical food from the coast of Guerrero.
There are also banana ride and jet ski rental services for Kun Water Sports
Water Sports in Playa las Gatas
The water sports that are practiced on the beach are: snorkeling, diving and surfing.
Accommodation (bungalows, villas and hotels)
Some bungalows are available to rest on this quiet beach.
Tour to Las Gatas Beach
That include
Food
Two drinks (water, soft drink or beer)
Air-conditioned transportation from the hotel to the pier.
Boat transport taking approx 30 minutes (round trip and return) from the pier to Las Gatas.
Tourist guide during stay and transport.
Recommended for: Couples, families and small groups.
Recommendations on the visit to the beach
Do not bring single-use plastic, unicel ice boxes or glass containers to the beach.
Do not take from the beach natural resources such as sand, coral or marine fauna.
Wear comfortable clothes, bathing suit and towel.
Wear biodegradable sunscreen, sunglasses and cap.
As far as the possibilities to leave a tip and be respectful with the providers of tourist services (waiters, masseurs, sellers).
Consume local, on the Gatas beach are usually the locals who work and manage the beach business.
In restaurants there is usually minimal consumption as attention capacity is limited and raw materials are provided daily and transported by sea, so owners need to ensure spaces four her clients; consider it when you arrive at the beach is already away from shops or any kind of commerce.
Things to know and practice on the beach
Practice Snorkeling, you can rent the equipment or also take your PADI diving course.
Visit the lighthouse to see Ixtapa and get to know Zihuatanejo from another approach.
Immerse yourself in the sea with snorkelgear and take a selfie at the statue of Christ the Bronze King.
Hire the jetsky or banana service from the beach.
In periods such as spring or summer there may be waves to perform surfing in the beach.