A Classic Surf Spot in Mexican Ocean Pacific is Saladita Beach located in Guerrero
Saladita Beach is a special place in Surfing and is mainly for its world-class Waves in the category or modality of Longboards.
The perfect Surf Spot to slide in Longboard as well as for the Surf Lessons since the definition of its waves, size and channels to swim back to the point, make flow very well to all the athletes who share the surf session every day.
How to get to Saladita Beach
La Saladita is located 5 km from Highway 200 in the village of Los Llanos plus approximately 40 kilometers north of Ixtapa Zihuatanejo.
Private transfer from the Airport to Saladita, Lodging, Tours to this beach area please ask for options.

Meet our Tour: Surfing in Troncones, Manzanillo Inn and Saladita
Saladita is located 225 kilometers from Acapulco, on Highway 200, and 585 kilometers from Mexico City.
Surfing in Saladita
Saladita is popular for national and international tourists looking for the perfect waves for Longboard Surfing.
Its swell is usually mellow, you can take left waves covering a great distance between fast sections and other parts to make cuts.
International Tournaments have developed in Saladita a festive atmosphere full of music, food, drink and of course a lot of Surfing!
Lodging in Saladita Beach
In Saladita you can find many places to stay with sea view, including small hotels, houses for rent, villas and bungalows, as well as some specific places to camp.
Restaurants in Saladita Beach
Several restaurants in you can find dishes prepared with fresh fish and seafood.
We recommend you in Saladita the "Marejada Surf Spot" Hamburgers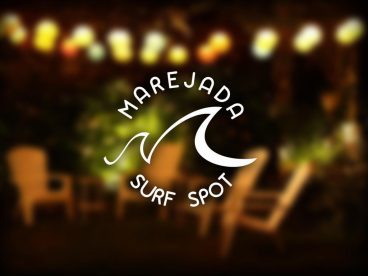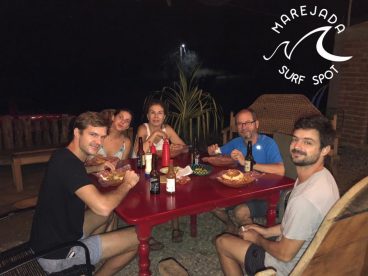 Surf Lessons in Saladita
There are different Surf Schools along the beach, they prepare with a lot of experience the classes of this sport to learn or improve the skills.
In Saladita you can also rent equipment to surf or take surf lessons to facilitate learning and minimize risks at sea.
Surf Trip to La Saladita Mexico
If you want to visit La Saladita with a Tourist Guide, to surf and get to know this Paradise of the Mexican Coast, also if you need to hire some services on your vacation, please:
I can help you with Surf Lessons as well as Accommodation, Private Transportation from Ixtapa Zihuatanejo or Transfers to this place from the Airport.

alber.tours Surfing Mexico
Links of interest: