Surf Trips to La Saladita Beach
Knowing a place where to eat very rich, learn or practice Surfing with the best waves sought by Longboard experts is possible in the Surf Trips in Saladita Beach.
The distance of Saladita Beach is 35 km from Ixtapa, approximately 40 minutes in car, is located in the community of Los Llanos municipality of La Unión in Guerrero.
Surfing Trip to Saladita Beach
What the Tour includes:
Private Transportation (Extra charges apply for transfer from your hotel)
Food (optional)
Certified Tourist Guide
Surfboard or Surf Lesson Rental
Approximate duration from 8am to 1pm.
Playa la Saladita a place to surf
La Saladita is ideal for surfing, from beginners to experts in the longboard modality, although surfing is also practiced with shortboard.
Long Distance Waves Ideal for Longboarding
The Wave in La Saladita is formed by a "Punta de Roca", that is, the ground is formed by river stone.
With average swell of 2 to 3 feet there will probably be good left waves of great distance, consequently making strength and resistance in arms and legs is a fact.

There are parts on the wave to ripen as well as soft sections, this wave is for fun and have a gentle time with moderate waves.
With a bigger swell there will surely be a way to enter and take good-sized waves by the way they break evenly.
In Saladita there are different accommodation options, you can rent a comfortable villa or bungalow, do not hesitate to ask about these services.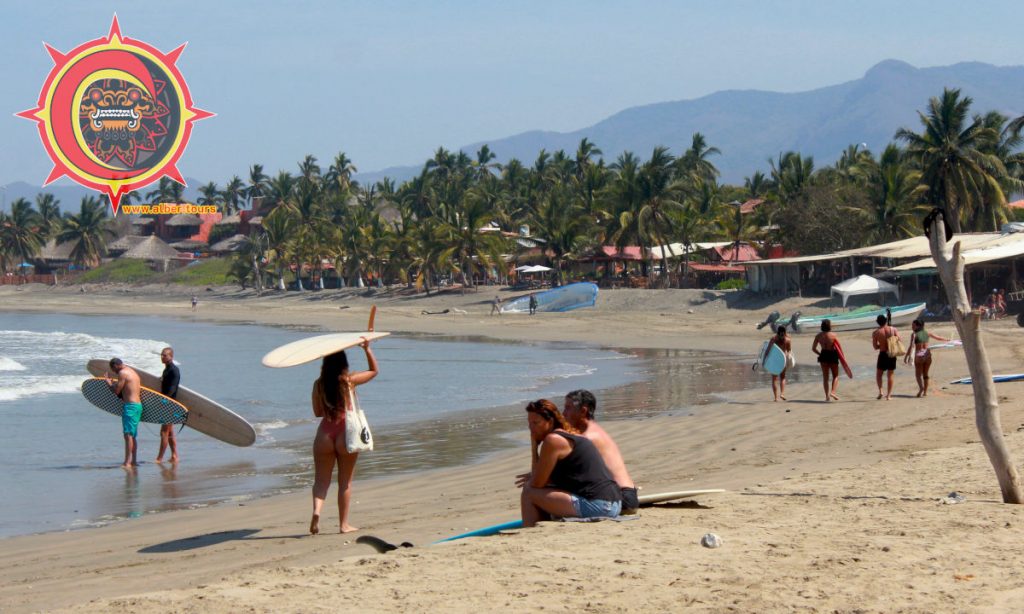 A place to meet, stay in comfortable villas or bungalows, certainly charming for those who like tranquility and nature in balance with the environment.

Saladita Surf Trip- alber.tours
Visit Playa La Saladita with a Certified Tourist Guide, knowing the area and exploring its capabilities, we can guide, transport or advise on the place as well as the Surfing of the region.