Ixtapa Zihuatanejo is a surfing destination for all levels and tastes, it has been a stop of national and international tournaments, the surf lifestyle is lived on this coast and the Surf Classes in Ixtapa is one of the many interesting activities that you can on your next vacation.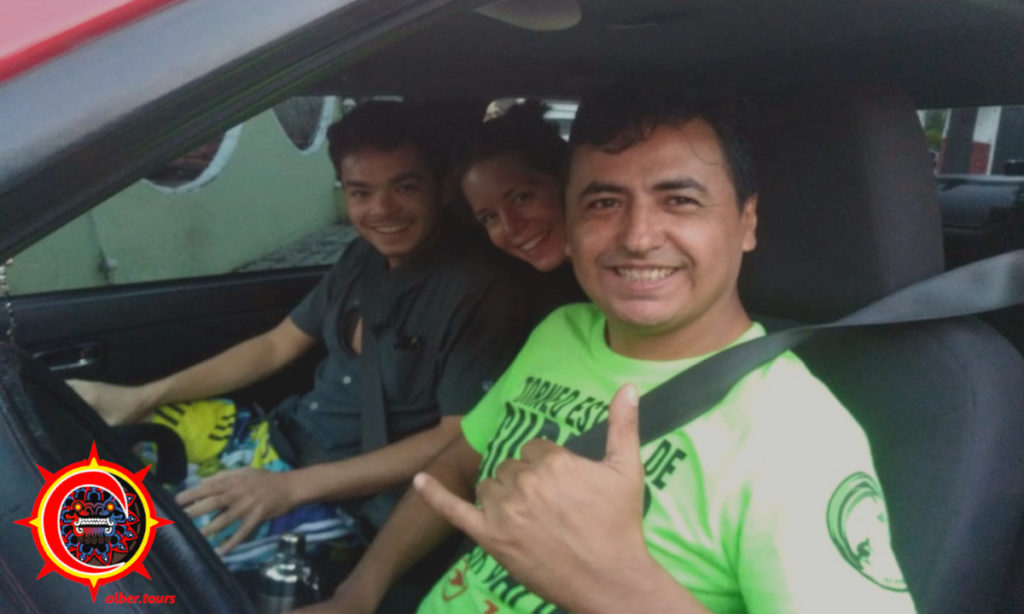 Surfing lesson: The theory of surfing in the sand and we're going to surf
Let's take some waves and gain real experience, increase your limits in surf lessons in Ixtapa Zihuatanejo, performing a practical instruction in the sand of approximately 30 min and surf the foams or small waves for an hour plus thirty minutes additional if your body supports it; always accompanied and assisted by a surf instructor among the waves.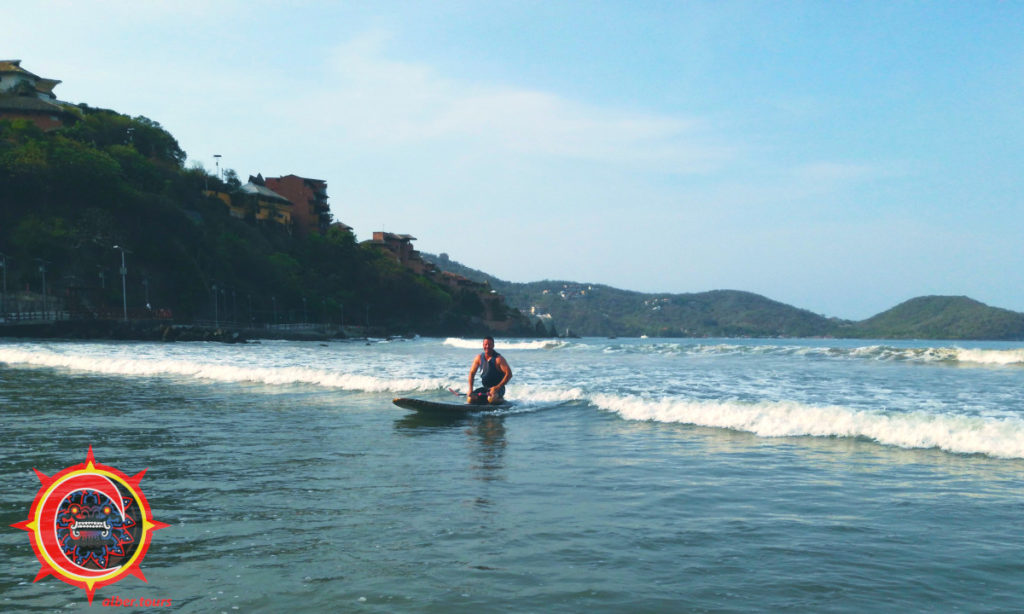 The purpose in the first surf lesson will be to get up on the board with both legs in a balanced position by one or more waves, we repeat the exercise again and again, until you gain the basic skills so that in a time you can surf yourself in similar conditions.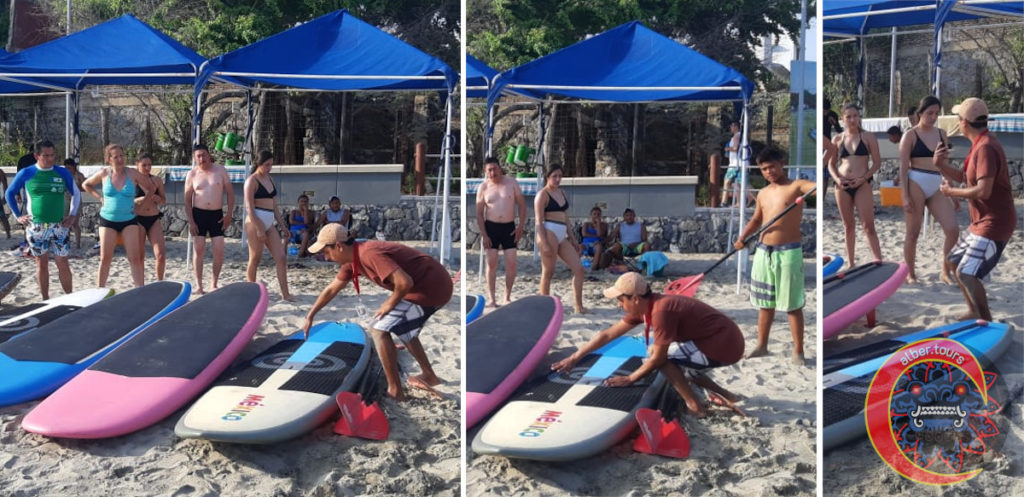 With the first lesson you will learn to know the waves in which you can surf on your own safely, we will give some instructions of what you need to improve in the water until you improve your timing and gain physical condition progressively.
Surf Lessons at Ixtapa Zihuatanejo
We seek to take your skills to another level, from your first surf class you can take some waves following our advice and putting the necessary effort.
After the first lesson you'll be ability to take your next waves, or if you choose take the Surf Clinics we also offer you.
Surf Clinics in Ixtapa Zihuatanejo
Looking for the perfect wave we can tackle the road and look for the best waves in the Pacific, mainly in Guerrero and Michoacán.
You know how to surf, but do you want to improve your skills?, you will know the best beaches for surfing in Ixtapa Zihuatanejo.
When you're visiting the beaches Ixtapa, take these Surf Clinics and learn to practice this exciting sport that will fill you with adrenaline and satisfactions.
Surfing Clinics
Choose the package that suits you best: 5, 10 or 15 hours that you can split into several sessions. The beach varies depending on the marine conditions of the day.
Book the Surf Clinics and take advantage of your beach vacations also to acquire a new skill.
Rudos Surfboards at Ixtapa Zihuatanejo